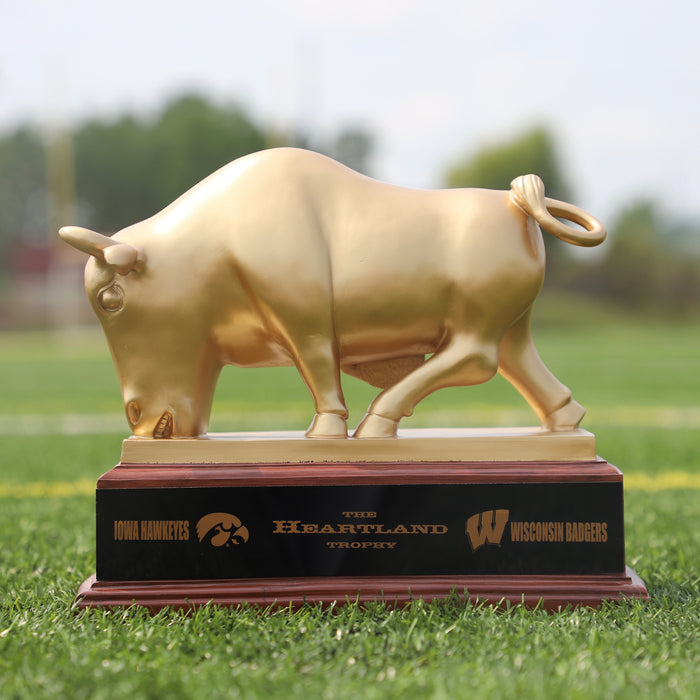 The Heartland Trophy
Original price
$88.00
-
Original price
$88.00
The Iowa-Wisconsin football rivalry dates all the way back to 1894, however, it wasn't until 2004 that the annual winner of this Big Ten contest was awarded a prize to take back to Iowa City or Madison.
The athletic directors at both schools decided that such a competitive conference rivalry was in need of a trophy befitting the hard-fought games played over the years, and the bronze bull was chosen as the perfect symbol. There is no conference series that has been as close and competitive as the one between the Hawkeyes and Badgers.
And though The Heartland Trophy is among the youngest of all conference rivalry trophies, it represents over 100 years of Big Ten tradition.
Our bull tips the scale at 5 pounds, and stands 11 inches tall, while being 13 inches from snout to tail, she's a girthy one.