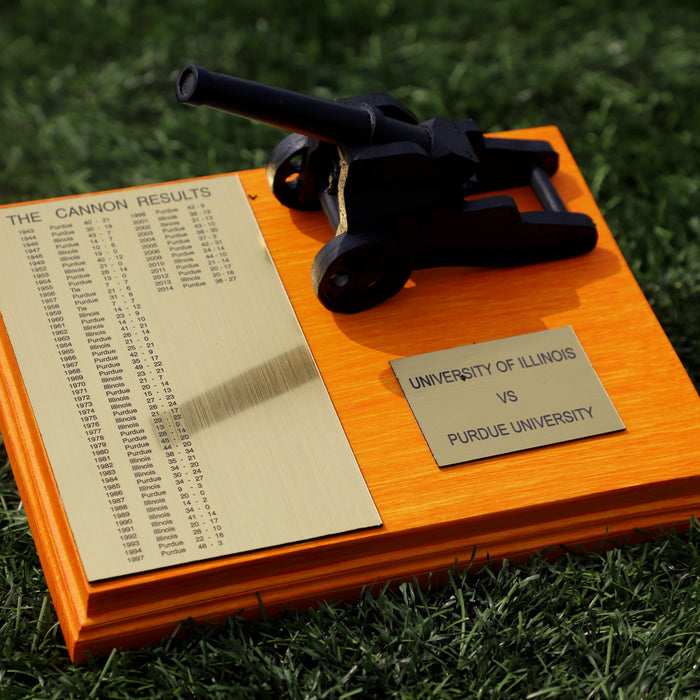 Purdue Cannon
Original price
$58.00
-
Original price
$58.00
The Purdue Cannon's long and storied history dates back to 1905 when a group of Purdue students brought it to Illinois with plans of shooting it following a presumed Boilermaker victory. Some Illinois fans found the trophy and took it before the Purdue fans could celebrate their team's win. Fast forward to 1943 and the cannon was presented to the winner of the Purdue vs. Illinois battle on the gridiron for the first time. Today, the winning team can only hoist, celebrate and admire the rivalry trophy until the Big Ten rivals again face off on the field; the cannon was last fired in 1983.
Please note that the actual cannon plaque ran out of space following the 2013 contest. The plaque that accompanies your Purdue Cannon will be based on the new one that was added in November 2014.
The Cannon stands 6 inches tall and is 10 inches wide while weighing in at 3 pounds. Disclaimer: Does not shoot any cannon balls.