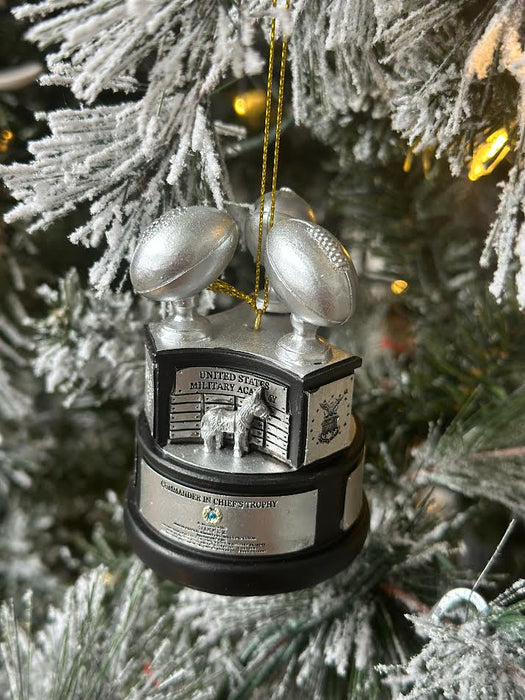 Commander-in-Chief's Mini Trophy
Original price
$20.00
-
Original price
$20.00
The Commander in Chief's Trophy, named after The President of the United States,  is on a different level of all other college football rivalry trophies. General George Simler, former Athletic Director of The United State Air Force, established the trophy with the hopes of fostering the annual rivalry between our nation's 3 service academies. First awarded in 1972 by President Nixon, the trophy is most often awarded in a ceremony at The White House. 
The Commander in Chief's Trophy stands about 30 inches and checks in at 75 lbs. The trophy sits on a circular base and is divided into three sections, one dedicated to each academy. 
Our mini is about 3 inches tall and checks in at just under one lb., perfect for the desk, stocking or Christmas tree. 
We're honored to have the opportunity to create a replica of The Commander in Chief's Trophy.